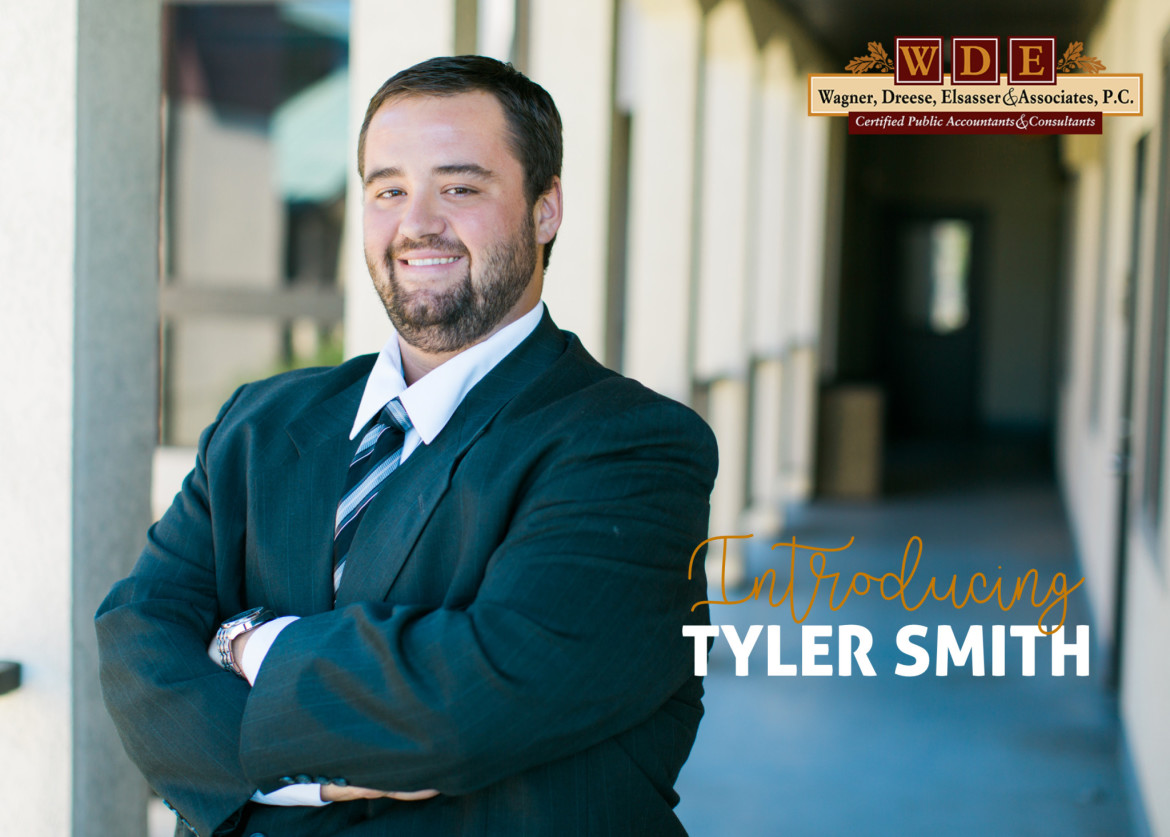 Wagner, Dreese, Elsasser & Associates is delighted to  introduce our newest accountant, Tyler Smith! He will dabble in all things accounting (such as bookkeeping consulting,  payroll processing, financial statement preparation, and tax work). Coming from a career in banking and having a knack for customer service, Tyler is a fantastic fit for our team. Continue reading for a few interesting facts about Mr. Smith.
What office are you located at?
Tyler will be working in our Selinsgrove office.
Why did you want to join the team at WDEA?
"I was looking for a new challenge/opportunity to grow both personally and professionally. I enjoy being able to problem solve."
What is your education experience?
"Lewisburg High School and Penn State University." (Tyler has a double major in Finance / Science Energy, Business and Finance AND a minor in Spanish!)
What is a fun fact about you?
"I have a habit of coming in second in our family fishing tournament, I studied abroad in Mexico, and I took a Ballroom Dance class in college."
What is your favorite flavor of ice cream?
"Moose Tracks"
Where is your favorite place on earth and why?
"Bob's Lake, Canada. I love family, fishing, and being able to relax."
What is your favorite Christmas gift of all time?
"A Reggie White Eagle's jersey"
Have you ever sighted a celebrity? If so who and where?
"I've seen many Penn State Football Players (Tyler's younger brother, Brandon, plays football at Penn State). I have eaten breakfast with Sean Lee a few times and went to a picnic with Coach Franklin."
If you were on death row, what would your last meal be?
"Surf & Turf (rib eye and lobster tail), a baked potato, asparagus, and corn." (Sounds delicious, Tyler!)
Are you in need of friendly and professional payroll, bookkeeping, or tax assistance?  Perhaps you want to chat about college football or compare fishing stores. Contact Tyler by email at tsmith@wdeapc.com or call the Selinsgrove office at 570.743.2030