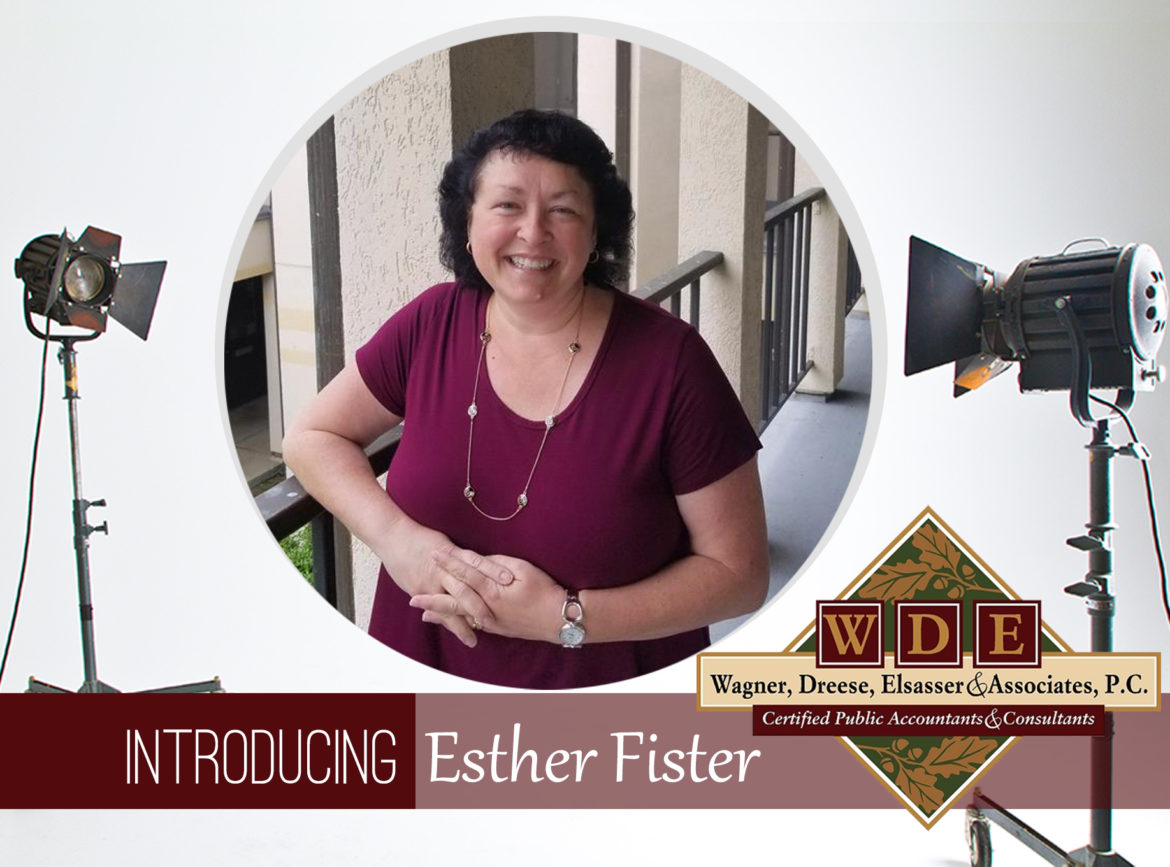 Our  Employee Spotlight section has the pleasure of introducing Esther Fister. She joined the WDEA family when we merged with KM&R Accounting in November of 2015.
Briefly describe (your specialty) what you do all day here at WDEA?
Tax return preparation & planning, Business financial statements, staff training, payroll tax returns.
What did you do before WDEA?
I worked at KMR, LLC in public accounting for over 25 years.
When did you join WDEA?
When KM&R, LLC firm merged with WDEA in 2015.
What is one of your greatest accomplishments here at WDEA?
Surviving this past season learning a new software program as well as implementing the new tax laws.
What is your education experience?
BS in Business Administration/Accounting from Bloomsburg University.
What is your favorite flavor of ice cream?
Peanut butter.
Where is your favorite place on earth, and why?
Anywhere near or on the water because it's relaxing & calming.
What is a fun fact(s) about yourself?
I'm a Disney fan.
What do you like to do when you're not at the office?
Spend time with my family & travel.
What is your favorite Christmas gift that you have ever received and why?
I have 2: My daughter, who was born 3 days before Christmas & my daughter-in-law who accepted my son's proposal on Christmas day!
If you received a tax refund of $1,000 (and had to spend it on yourself) how would you spend it? (No bills!)
I would use it toward a vacation for somewhere on my bucket list!