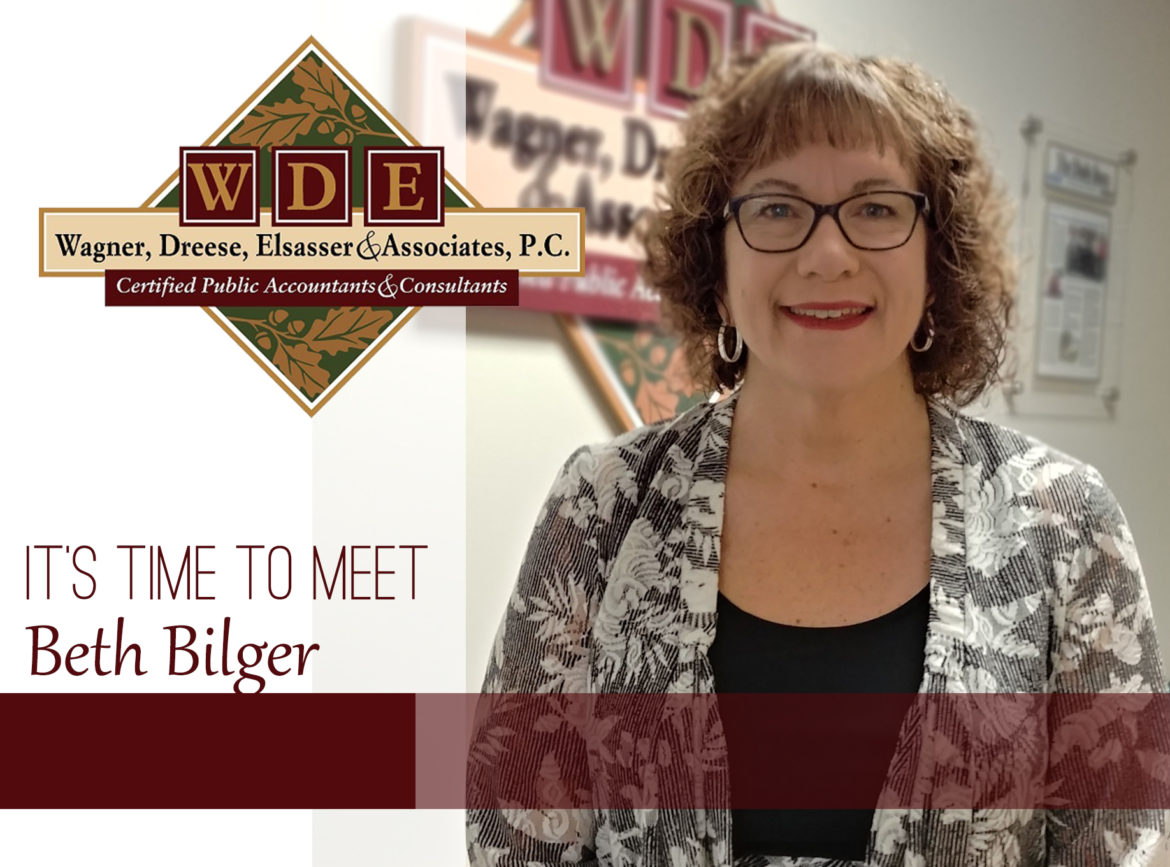 What do you specialize in (what is your role) here at WDEA?
Business financial statements
Tax return preparation
Nonprofit auditing
Staff training and workflow management
What did you do before WDEA?
Worked in public accounting for over 30 years.
What is one of your greatest accomplishments here at WDEA?
Providing training and assistance to staff.
What is your education experience?
BS in Business Administration/Accounting from Bloomsburg State College.
What is your favorite flavor of ice cream?
Peanut butter.
Where is your favorite place on earth, and why?
No specific place, just anywhere that I can spend time with my family.
What is a fun fact about yourself?
Used to sing with a Victorian caroling group that dressed in period costumes.
If you were exiled to a desert island and could only bring three things, what would they be?
My Kindle (loaded with books), a solar charger and a boat!
Have you ever sighted a celebrity? If so when…and where?
Spoke with Nick Nolte in an elevator at a Pittsburgh hotel.