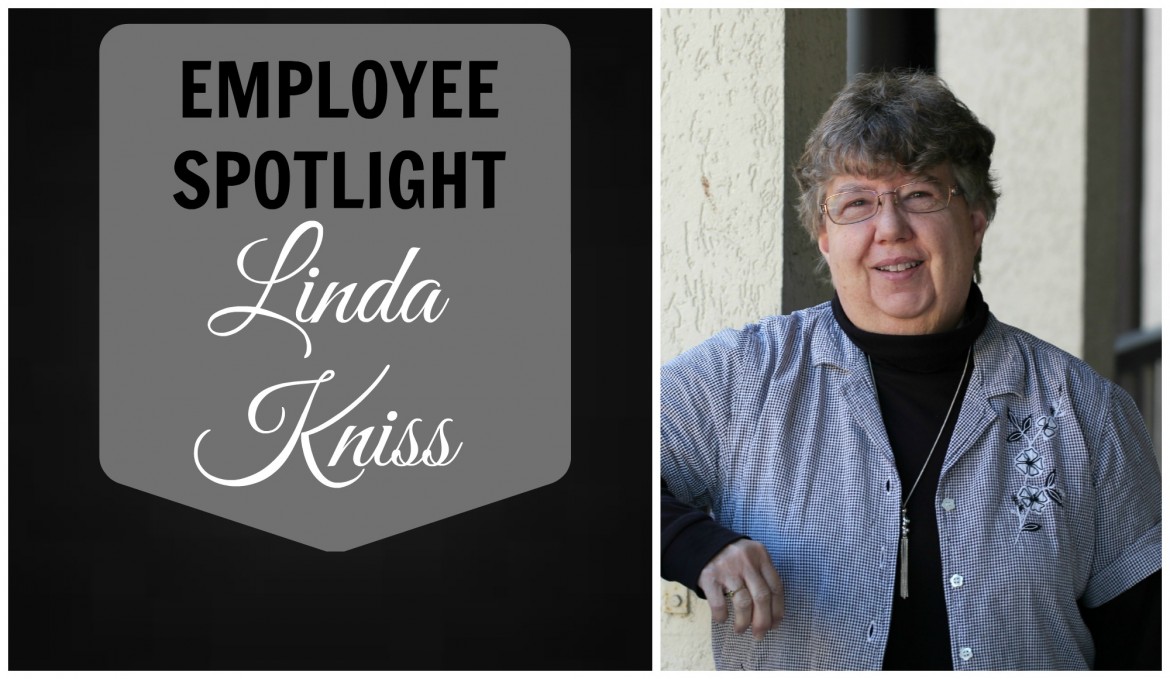 Our Spotlight on Employee Section has the pleasure of introducing Linda Kniss, an Internal Coordinator at Wagner, Dreese, Elsasser & Associates, P.C.
WDEA Tenure?
Linda has been with WDEA since its inception in 2012 (but has been working with Schaeffer, Eichner & Wagner since 2010)
Office: Selinsgrove
What Did Linda Do Before WDEA?
3rd grade school teacher extraordinaire (with 35 years of teaching experience!)
Education Experience?
Linda has both a Bachelors and Masters degree in Elementary Education from Bloomsburg University.
Linda's Role at WDEA?
Linda works with what she refers to as the "internal concerns" of the office. This includes: Accounts receivable, billings, time management, and a few odds and ends as needed.
Your greatest accomplishment at WDEA?
"I have learned a lot in the time I have been here and cherish the friendships that I have made."
Your Favorite Food?
"Anything that someone else has cooked," she mentioned.
If your life was put to the tune of a song, what would it be?
"My life is like is like the piano piece, "The Flight of the Bumblebee.""
An excerpt from the piece:
"Well, now, my bumblebee, go on a spree,
catch up with the ship on the sea,
go down secretly,
get deep into a crack.
Good luck, Gvidon, fly,
only do not stay long!"
You can listen to a talented child genius play this piece by following the link below:https://www.youtube.com/watch?v=RnVNZ413yfE
If you had $1,000 and had to spend in on yourself, what would you purchase?
"I would put it toward buying a new piano so my students wouldn't have to put up with my flat F sharp in the winter months."
If you were an air freshener, what would you be?
"It's been so cold lately, so my air freshener of choice would be the Hawaiian Aloha by Febreeze (for obvious reasons)."
If you are interested in chatting about mastering a billing system, how to conquer keystrokes or simply wish to sign up for a piano lesson, contact Linda at lkniss@wdeapc.com