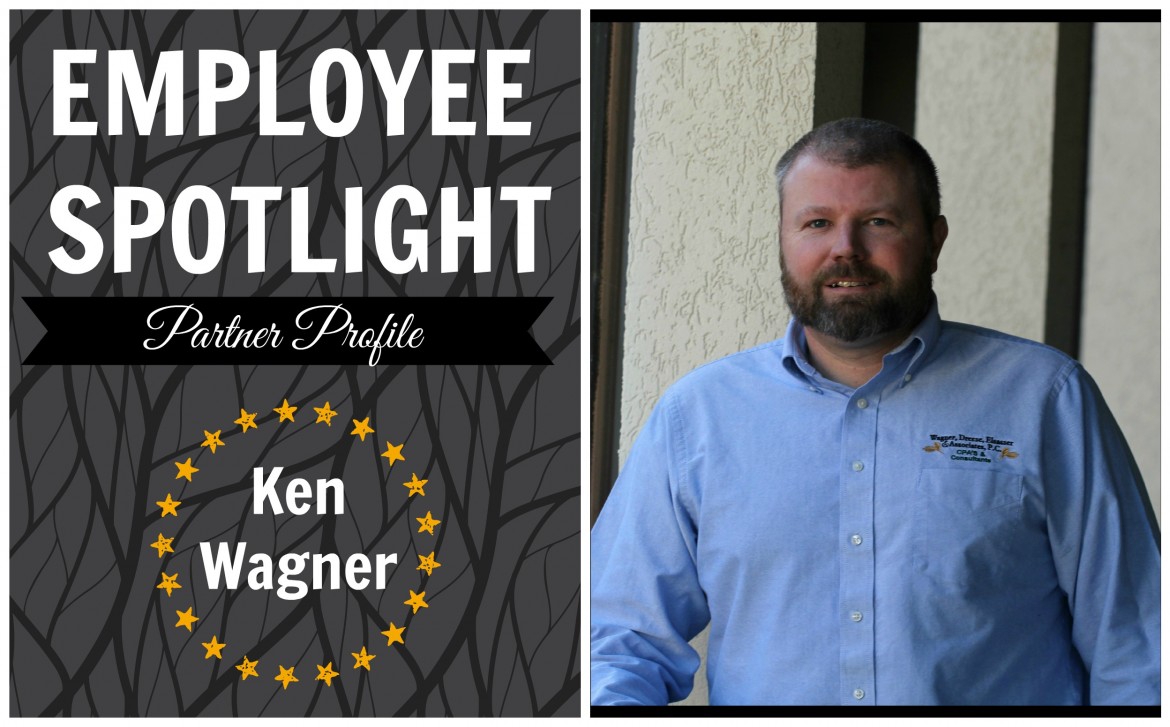 Our Spotlight on Employee Section has the pleasure of introducing Ken Wagner, a partner (and CPA) at Wagner, Dreese, Elsasser & Associates, P.C.
What do you specialize in (what is your role) here at WDEA?
Ken is a principal at the firm and specializes in Tax, Audits, Reviews and Compilations
What did you do before WDEA?
"Ken has been with the firm in some capacity since entering the work force in the early nineties. Immediately before Wagner, Dreese, Elsasser came into existence, he was a partner with Schaeffer, Eichner & Wagner."
When did you join WDEA?
Since inception! Ken was a founding member.
What is one of your greatest accomplishments here at WDEA?
Ken is so proud of his "WDEA" family and mentions the following accomplishments as key success drivers:
"I take pride in the two partners I chose to join me in this practice."
"I am honored that the majority of my previous firm's employees came with me to create WDEA."
"I am very proud to be instrumental in how the firm has grown!"
Ken believes that WDEA has the BEST group of CPAs, accountants and support staff in the area. He mentions that it is a great feeling to look back and see what we have all accomplished in such a short period of time. [Cue the water works!]
Why should I hire you as my accountant (client perspective) in ten words or less?
Knowledge, Integrity, Personable, Helpful, Approachable. The keys to success.
What is your education experience?
Lewisburg High School/Lycoming College
What is your favorite food?
"Anything done on the grill"
What is your favorite movie?
Taken
What is a fun fact(s) about yourself?
"I love being with/coaching kids. Especially since I am a big kid myself." (Ken is actually one of the assistant coaches for the Lewisburg Varsity Boys Basketball Team!)
If you received a tax refund of $1,000 (and had to spend it on yourself) how would you spend it? (No bills!)
"I would spend it on one of two things: Hunting gear or athletic gear."
What is a hobby that you would love to take up (but currently do not)?
"I have always wanted to be able to play the piano."
If you would like more information about a financial issue, desire to chat about the joys of a by-the-book foul shot or would be interested in sitting on a chair adorned with foliage and deer, email Ken at kwagner@wdeapc.com