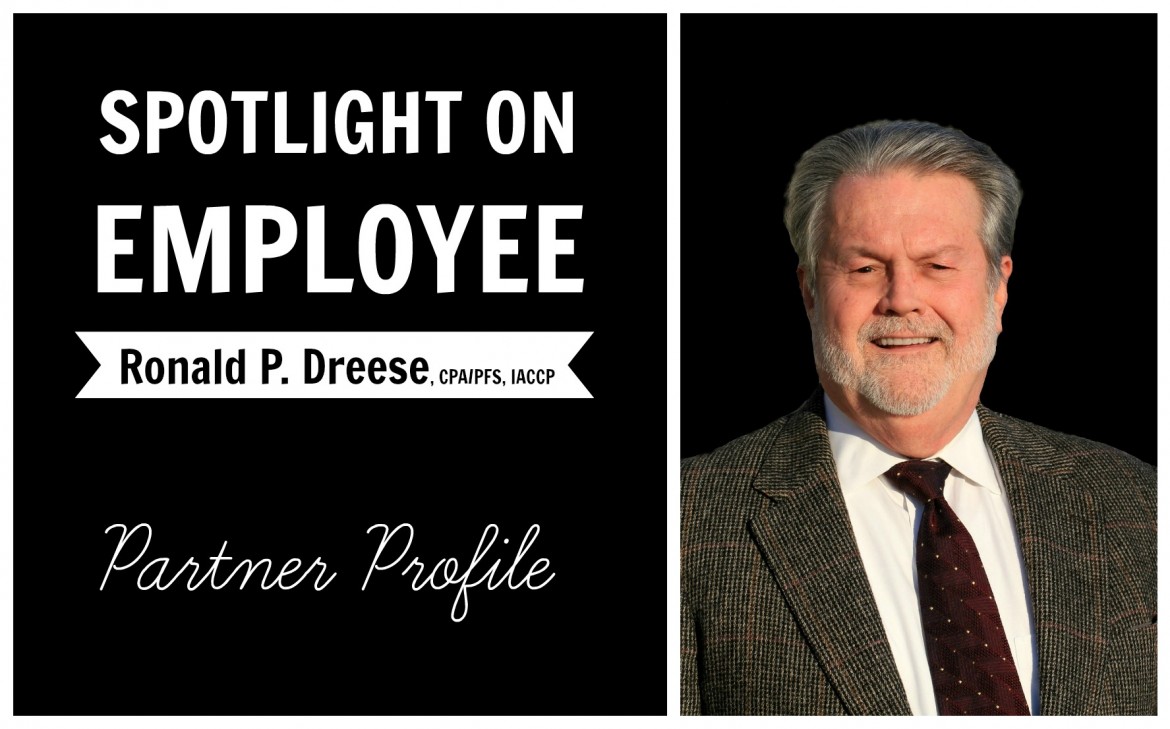 Our weekly Employee Spotlight section has the pleasure of introducing Ronald P Dreese, a Partner/CPA at Wagner, Dreese, Elsasser & Associates, P.C.
What office are you located in?
"Lewisburg"
What do you specialize in (what is your role) here at WDEA?
Ron specializes in estate, retirement and income tax planning and business exit strategies. He is also the Principal and Chief Compliance Officer for Asset Management Strategies (An investment firm based out of Lewisburg servicing high net-worth clients in the areas of asset allocation, financial planning and asset protections).
What did you do before WDE/LBK?
"From 2002 to 2009 I was a partner in an investment advisory firm in State College"
When did you join WDEA/LBK?
"At the time of formation"
What is your education experience?
"High School Diploma – Lewisburg HS / BS Accounting – Dyke College"
What is your favorite flavor of ice cream?
"Black Raspberry"
Where is your favorite place on earth, and why?
"St. Michaels, MD. I just love the nautical environment and the birding opportunities."
What is a fun fact(s) about yourself?
" I have been known to take my own pepper mill to a restaurant because there is nothing like fresh ground pepper!"
If you received a tax refund of $1,000 (and had to spend it on yourself) how would you spend it? (No bills!)
"I would invite someone special to go out to dinner!"
 If you are contemplating retiring, trying to structure a complicated exit strategy or have an eye for restaurants that provide their own pepper mills, feel free to contact Ron at rdreese@wdeapc.com or call the Lewisburg office at 570-524-0488