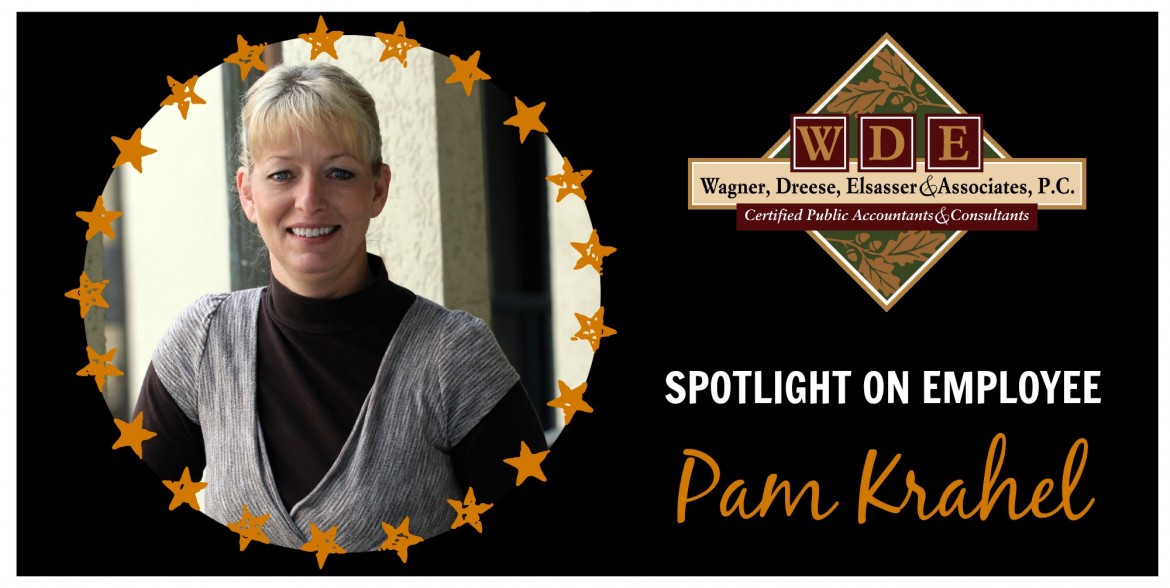 Our Spotlight on Employee section has the pleasure of introducing Mrs. Pamela Krahel, office manager and payroll processing queen in our Selinsgrove office.
What do you specialize in (what is your role) here at WDEA?
Pam specializes in managing the Selinsgrove office, performing payroll services for clients and compiling quarterly reports.
What did you do before WDEA?
Pam comes to us with an extremely well-rounded background. She facilitated payroll & HR services for Snyder County, held a project and customer service manager role with a local modular manufacturing company and has spent 5 years in the banking industry.
When did you join WDEA?
Pam joined Scheaffer, Eichner, Wagner in 2011 and has been with WDEA since its inception in 2012.
What is one of your greatest accomplishments here at WDEA?
Pam mentioned that learning how to process quarterlies has been quite an accomplishment.
What is your education experience?
High school diploma
What is your favorite food?
Chicken and waffles, pizza and Olive Garden's all you can eat salad
What is a fun fact(s) about yourself?
Pam likes hunting both archery and rifle, enjoys fishing on the lake, camping and loves her 2 Jack Russell's which greet her when she gets home every night.
What is your favorite Christmas gift that you have ever received?
"A picture of my children"
If you received a tax refund of $1,000 (and had to spend it on yourself) how would you spend it? (No bills!)
"As many massages it would cover!"
If you are growing weary of payroll duties, would like to chat about archery or have an interest in gifting Pam a year's worth of massages, contact her today at pkrahel@wdeapc.com!