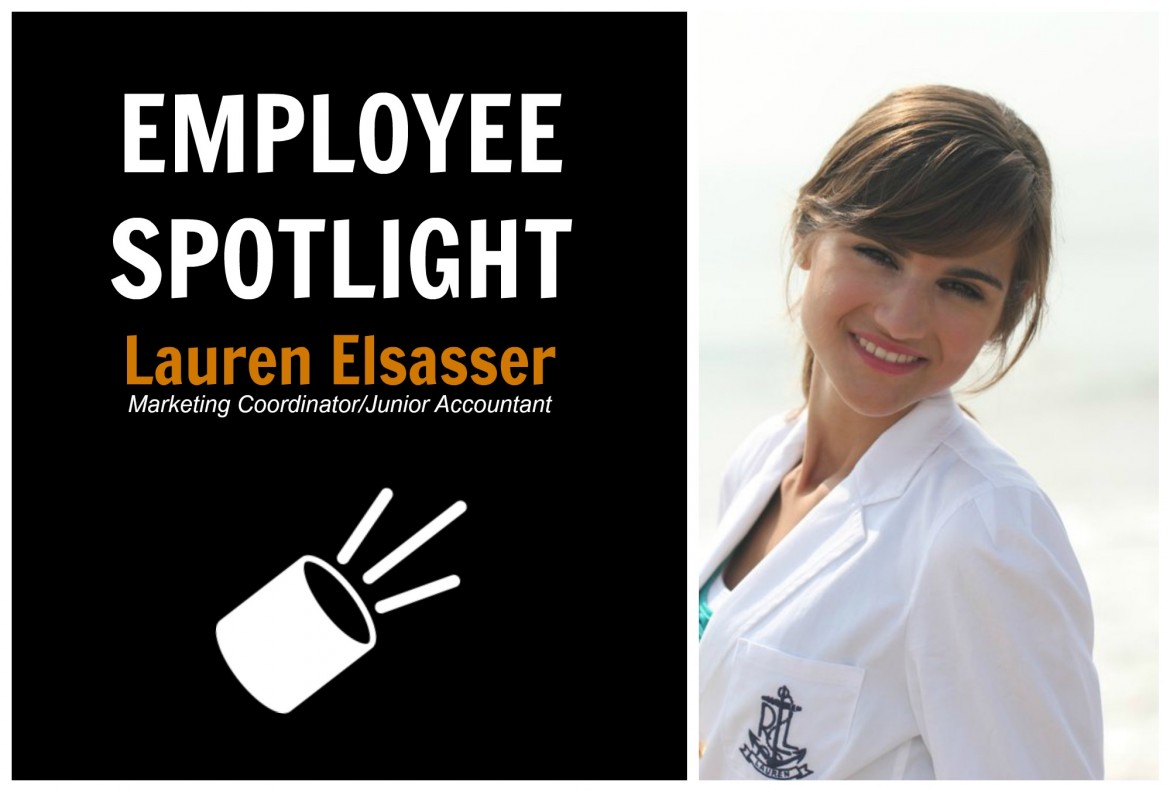 Our weekly Employee Spotlight section has the pleasure of introducing former big city dweller Lauren Elsasser, the marketing coordinator (and junior accountant) at WDEA. Enjoy!
What do you specialize in (what is your role) here at WDEA?
I'm responsible for projecting the "brand" of our company to the outside world. This includes all social media channels, marketing materials, articles, etc. In addition, I work on the internal administration of WDEA, smaller accounting projects and tax preparation assistance. Bank reconciliations make my heart beat.
What WDEA office are you located at?
Selinsgrove/Lewisburg (Depending on the day)
What did you do before WDE/LBK?
I worked for a beauty/marketing start-up in NYC called Birchbox. While there, I specialized in internal communication and sourcing. I also own an old-school food truck that I take to local street festivals/fairs and sell cupcakes and whoopie pies!
When did you join WDEA/LBK?
October 2014
What is one of your greatest accomplishments here at WDEA/LBK?
I truly enjoy getting to know the employees on a personal level. I've found that developing relationships with the individuals around you helps to strengthen your role in an unimaginable way. Also, getting our branding and marketing strategy off the ground has been a difficult, but rewarding process.
What is your education experience?
Bachelor's degree in Business Admin. From Susquehanna University (Entrepreneurship emphasis)
What is your favorite flavor of ice cream?
Like my cereal obsession, I tend to combine at least 2-3 flavors at once, never fully committing to just one flavor. On my radar at the moment? Amy's soft serve peanut butter chocolate twist, strawberry frozen Greek yogurt, Italian gelato and whatever cold and creamy treat that is put in front of my face.
Where is your favorite place on earth, and why?
Cape May, NJ. I've traveled all around the world, but there is something so magical about this Victorian-themed seaside resort.
What is a fun fact(s) about yourself?
I went to culinary school in Florence,  Italy while in college (because…WHY NOT?)
If you received a tax refund of $1,000 (and had to spend it on yourself) how would you spend it? (No bills!)
I would first try to find the loophole around the no bill paying rule. If my efforts were futile, I would put it toward a trip to Swtizerland to accomplish my fiancé's dream of heli-skiing!
If you were on death row, what would your last meal be?
Homemade semolina orecchiette (With creamy taleggio sauce, peas and sausage), crusty salted Tuscan bread (with a river of green olive oil) and the biggest slice of Country Cupboard's wedding cake that I could muster.
Want to have a drawn out conversation about the art of making pasta? Are you interested in bookkeeping assistance for your business? Perhaps you have a question about the big bad world of social media? If any of these questions describe your desires, contact Lauren by email at lelsasser@wdeapc.com or call the Selinsgrove office at 570-743-2030.