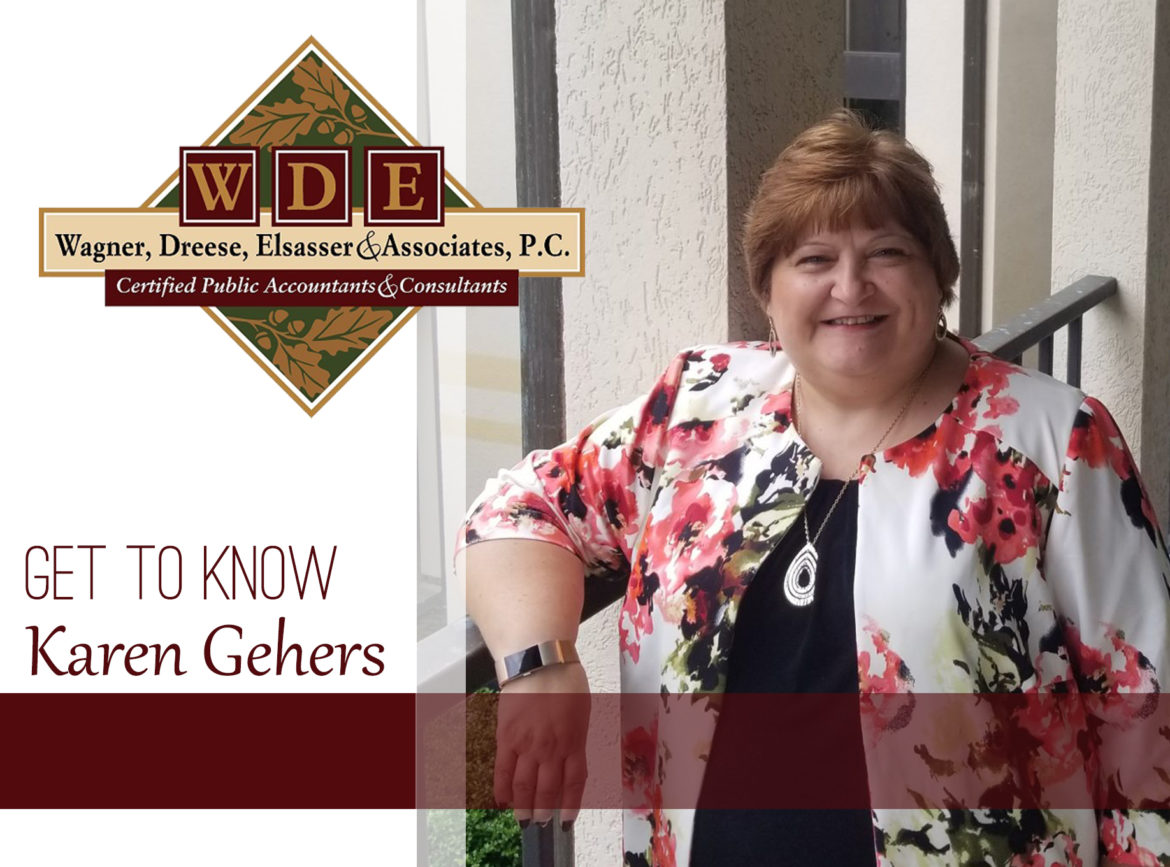 Wagner, Dreese, Elsasser & Associates would like to introduce Karen Gehers! Continue reading for a few interesting facts about Mrs. Gehers.
What do you specialize in (what is your role) here at WDEA? 
"I don't have a specialty. I do payroll, compilations, reviews, auditing, accounting, and taxes."
What did you do before WDEA? 
"I was the Controller and Finance Manager at Kreamer Feed then the Finance Manager at The Central Pennsylvania Workforce Development Board."
What is one of your greatest accomplishments here at WDEA? 
"I was given a large auditing project a couple months after I started working here when I did not have much experience in auditing."
What is your education experience? 
"ASB in Computer Information Systems from Central Penn College, BS in Accounting from Susquehanna University and Executive MBA from St. Joseph's."
What is your favorite flavor of ice cream? 
"Peanut Butter Cup"
Where is your favorite place on earth, and why? 
"I don't really have a favorite place, but it would be spending time with family and/or friends on a vacation."
What is a fun fact about yourself? 
"I am a Soroptimist and am active in my local club and regionally where I am the Region Treasurer and Program Chair and I love going to conventions in the US and other countries."
If you were exiled to a desert island and could only bring three things, what would they be? 
"Books, something to play music with…oh and batteries."
Are you in need of friendly and professional payroll, bookkeeping, or tax assistance?  Perhaps you want to chat about the latest book she read or all the places she's traveled with the Soroptomist club. Contact Karen by email at kgehers@wdeapc.com or call the Selinsgrove office at 570.743.2030