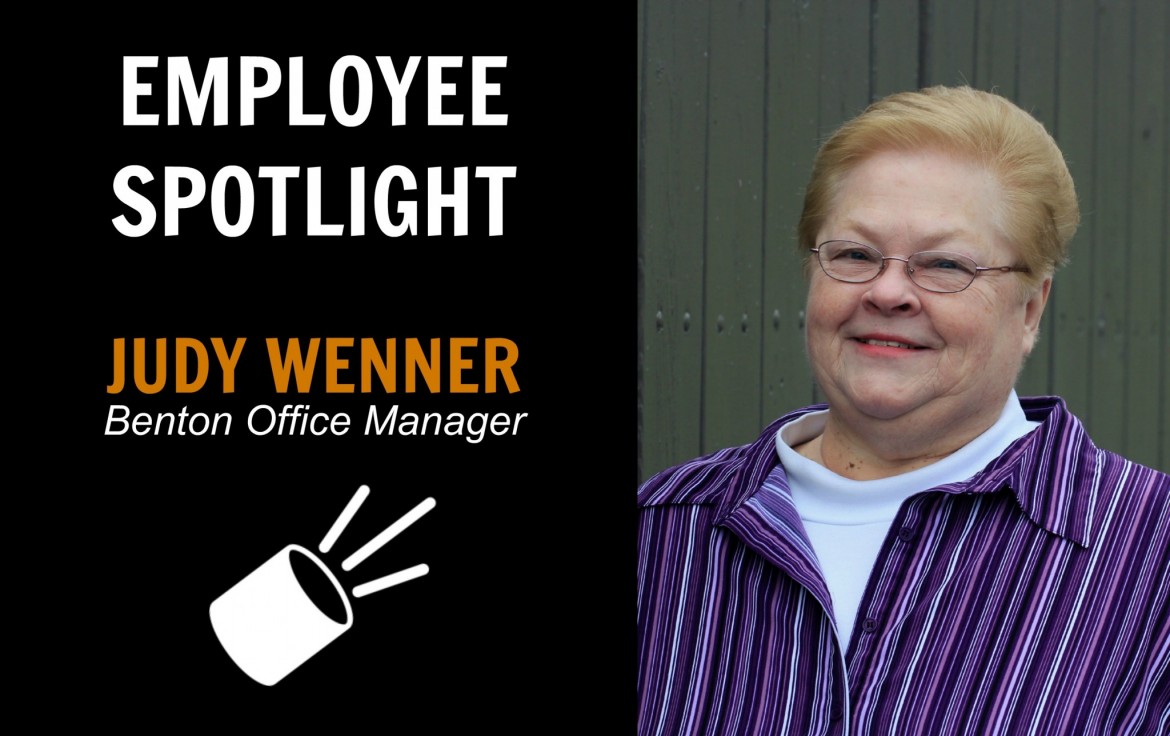 Our weekly Employee Spotlight section has the pleasure of introducing our resident office momma and Benton administrative manager, Mrs. Judy Wenner.
What do you specialize in (what is your role) here at WDEA?
"My role at the Benton WDEA office is to handle all aspects of management: scheduling appointments during tax season, handling calls, proofing/processing/reviewing tax returns, etc. I also handle weekly payroll & quarterlies for several clients."  [Judy really does it all!]
What WDEA office are you located at?
"Our one and only full-time Benton employee!"
What did you do before WDE/LBK?
"Before WDEA, I worked in the office of a lumber company as a payroll and accounts payable secretary."
When did you join WDEA/LBK?
"I joined WDEA when it was born (in 2012), but have been working for the founding fathers of this company since Jan. 6th, 1984. Over the past 31 years, the company has changed names several times, but I am blessed to work with just the same caliber of people as before!"
What is one of your greatest accomplishments here at WDEA/LBK?
"One of my greatest accomplishments here at the WDEA Benton office is the feeling of helping people understand their tax returns and making many friends through the process."
What is your education experience?
High School diploma from Benton High School/West Chester State College (Music/Piano performance major)
What is your favorite flavor of ice cream?
Chocolate Chip Mint
Where is your favorite place on earth, and why?
"My favorite place on earth is Alexandria Bay, NY in the heart of the beautiful 1000 Islands region. Our family enjoys being on the St. Lawrence river cruising around and enjoying lunch on our pontoon boat. Our beautiful 3-year old granddaughter, Macey, loves it because she can feed the geese and ducks."
What is your favorite Christmas gift of all time?
"My favorite Christmas gift was from my husband Tom. Without me even hinting or asking for it, he gave me a family ring with 5 stones in it representing our entire family. It is so very special!"
If you were on death row, what would your last meal be?
"Pizza followed by Chocolate Chip Mint Ice Cream"
Want to have a lesson into the history of how Wagner, Dreese, Elsasser came to be? Are you interested in bookkeeping assistance for your business? Perhaps you have a question about cruising conditions on the St. Lawrence? If any of these inquiries describe your desires, contact Judy by email at jwenner@wdeapc.com or call the Benton office at 570-925-2018.