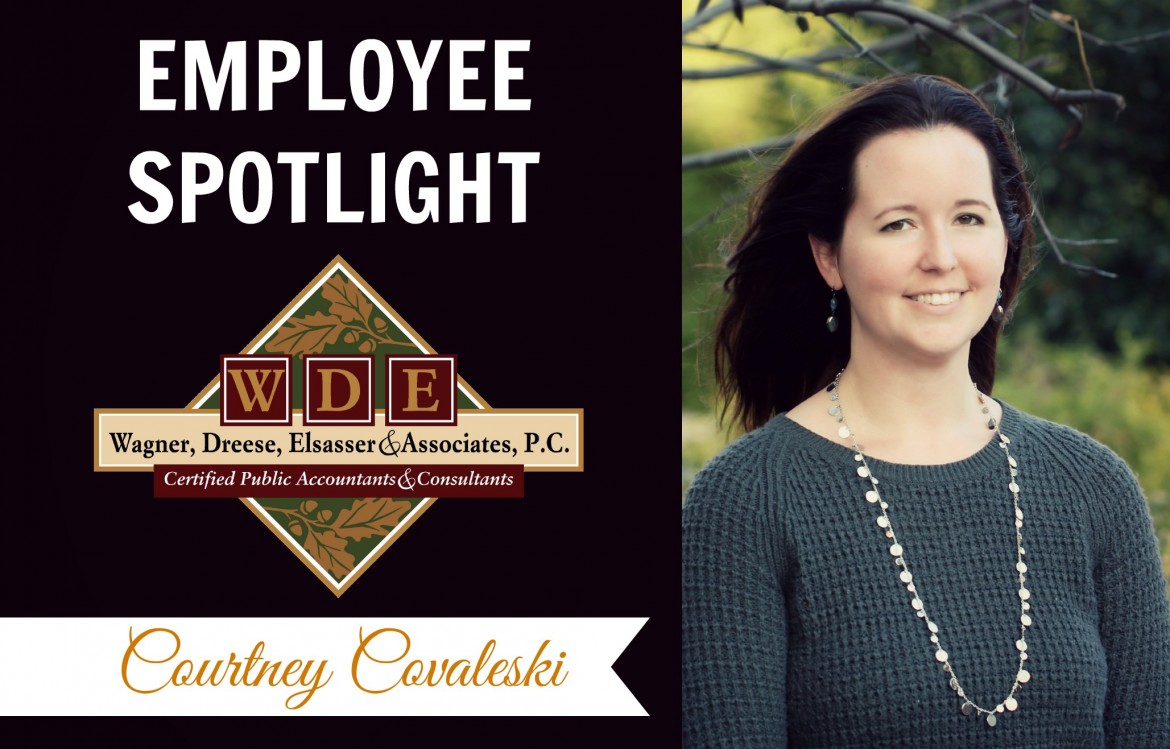 Our employee spotlight today is devoted to Courtney Covaleski, our Milton office manager and payroll processing guru. Shall we learn more about her?
What do you specialize in here at WDEA?
Courtney is an administrative assistant and payroll processor extraordinaire.
What office do you call home?
Milton
What did you do before WDEA?
Courtney was a customer & financial service representative at a local financial institution
When did you join WDEA?
Courtney has been with WDEA since the merger in Nov. 2014, but has been on board at Lewis Barlett Klees since November of 2010.
What is one of your greatest accomplishments here at WDEA?
"Learning how to prepare payroll and payroll tax returns"
What is your education experience?
"High school diploma"
What is your favorite flavor of ice cream?
"Anything homemade, vanilla, chocolate, peanut butter, butterscotch…"
Where is your favorite place on earth, and why?
"Waikiki in Oahu, Hawaii. This was our honeymoon destination and the island was so beautiful and peaceful. Plus, Duke's Waikiki had the best coffee…and the best watermelon, ever!"
What is a fun fact(s) about yourself?
"I have a horrible sweet tooth. I cannot live without sweet tea and chocolate/pb."
Have you heard of Stanley Coveleski? If not, educate yourself on this delightful Wiki page (http://en.wikipedia.org/wiki/Stan_Coveleski). Ironic that they share the same name, eh? The third cousin of Courtney's husband's father, Stan Covaleski's talent is sure to rub off on Zane (Courtney's adorable son).
If you received a tax refund of $1,000 (and had to spend it on yourself) how would you spend it?
"I would start off by shopping and end the day at the spa."
If you were on death row, what would your last meal be?
"My mother's stuffed shells, red velvet cake with cream cheese icing, and don't forget my sweet tea, please." (That a' girl!)
Want to ask Courtney a question? Call the Milton office at 570-742-2316 or email ccovaleski@wdeapc.com